One of the popular strip clubs McAllen is called TexMex. This establishment is one of the oldest in the area and has some really beautiful women to entertain men with some amazing dancing. TexMex is also a great place to catch a game on one of their many TVs. They are open 7 days a week ( Monday to Friday from 12 PM to 2 AM and Saturday/Sunday from 3 PM until 2 AM). They have a $10 cover charge and $20 for those that are under $21. The club can also accommodate many different types of private events as well. Sneak out of work and head to TexMex early (from 2 to 7 PM) for some great drink specials. Can't sneak out early, Tex Mex has a great happy from 5 until 7 PM as well. A great day to go for cheap dances is on Wednesdays where lap dances are the special of the night. They have a great VIP room and Champagne room as well.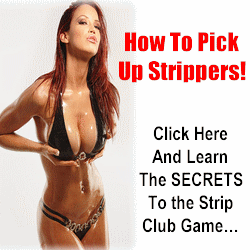 Another great gentleman's club in McAllen is the Jaguars Gold Club where visitors will find beautiful women. This club is great place for a fun evening while enjoying the company of sexy women. The club is an all nude BYOB club  featuring some of the most beautiful women in south Texas. Jaguar's Gold Club is open 7 days a week from 6 PM until 5 AM. They have great nightly specials to help patrons indulge their fantasies at a great price.  They also host many great events throughout the year so check out their Facebook page for the latest events.
Another one of the popular Strip Clubs McAllen is Xoticas A Gentlemen's Club that is also known for their very attractive women. Xoticas is a topless club featuring some of the most amazing women in South Texas. They have nightly drink specials and is a great place to head to for a fun and thrilling evening. Enjoy a free cover here from 3 to 7 PM on Mondays to Fridays. Xotica is also a great club to check out some great sports when they feature some great Pay Per View sporting events. Xotica is a great place for 21st birthday parties and bachelor parties.
List of Best Strip Clubs McAllen TX
Jaguar's Gold Club – 5021 TX-107, Edinburg -(956) 381-4117 – 4.3 (14)
TexMex –  2017 W Owassa Rd, Edinburg – (956) 618-1167 – (4.1) (29)
Xoticas A Gentlemen's Club – 4502 N Cage Blvd, Pharr – (956) 702-7529 – 4.0 (30)
Other Strip Clubs McAllen TX
Azteca Lounge – 2611 W Rogers Rd, Edinburg –  (956) 287-7399
Pleasures Gentleman's Club – 8610 TX-107, Mission – (956) 584-7737
Stilettos Cabaret – 1050 N Sugar Rd, Pharr – (956) 702-6969
Tags: Strip Clubs Mcallen